We proudly present "WE ALL LOVE 80's 90's 00's"! The most enjoyable party on the Spanish Costa's brings you back to the dance floor with the greatest hits. The wonderful time travel on the dance floor is accompanied by the best TV and film clips from the 80's, 90's and 00's. Experience flashbacks to the time when everyone stayed at home for Miami Vice and all the adventures of the girls from Sex and the City were closely followed. 

YESTERDAY NEVER DIES - MEGA PARTY

!
We arrange the entire event with bookings of DJs, artists, dancers. ticket sales, special party package, venue, decoration, security, marketing via social media channels and much more. We use an interesting formula to create a win-win situation together. But above all, the aim is to give the visitors a great evening with music & bubbles.  

Lana geller
dj armina
Young international DJ & producer. Her sets are filled with an expressive and stylish mix with a boundless passion and emotion at the same time. Lana Geller has played successfully in Indonesia, Ukraine, Qatar, Poland, Spain, France, Norway, Azerbaijan... in the best clubs, festivals and VIP parties. Lana also worked for 5 years as a model in different countries and was a face of Cheverolet (General Motors). Usually, she plays her music at the Cherry Club in Wroclaw (Poland), and is among the top female DJs in Poland. She was born and raised in Ukraine. Her music style is mainly characterised by tech house and melodic house & techno. In addition, she can also play house music (non-commercial), techno, deep house and indie dance.
A performance of DJ Armina is a set of at least two hours. Normally she likes to play on a Pioneer 2000 but she can play on any equipment.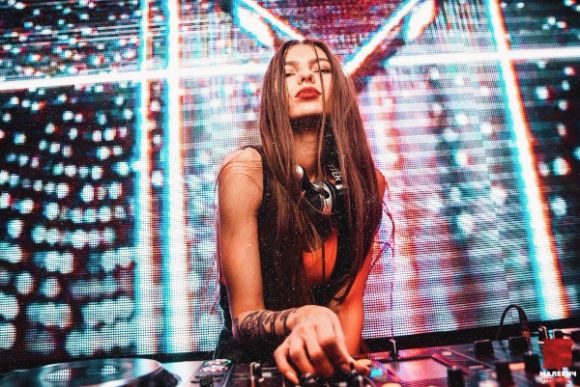 The price is on request.
The price can be reduced through multiple performances or a tour.

DJ Armina can be booked exclusive by Sports & Events Spain
We organize all kind of events like birthday parties, private parties, diner shows, wedding party, music festivals, kids party, seminars, personal cooking, fairs...

Tell us what you are looking for and we will make it possible !